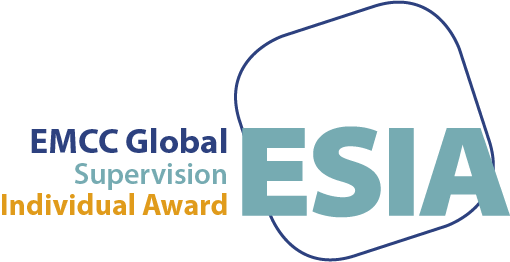 Awarded Supervisors in the world
Awarded Supervisors in France
of Coach, HR, Executives, Mentors...
"Supervision is an exciting and passionate journey in learning from experience and that learning journey, like all journeys, is filled with insights, self-awareness, challenges and surprises. Supervisees are "hero of learning"" Michael Carroll
Supervision is an opportunity to grow, add depth, shift your perspective and reflect in a safe and creative space.
Supervision offers coachs and leaders a safe space for growth thru reflection, learning, dialogue, creative interventions, and relational presence. It is a moment where professionals can explore freely their blind spots, raise awareness, exchange about their professional practice and get support. Supervision helps you reinforces existing competences, explore new territories, and guides you to untangle complex professional situations.
I offer individual and group supervision, both face-to-face and remotely. I supervise senior and junior coaches. I also offer supervision for Executives. I organize supervision groups of 4 people.
I bring my Executive Coach experience of more than 15 years, my international background, my deeply human approach and a solid training as a professional supervisor with the internationally recognized CSA.
I practice according to the code of ethics as published by the ICF and the EMCC.
Supervision
is a space for
Powerful models
Full Spectrum model : created by Edna Murdoch and Jackie Arnold, this internationally acclaimed model offers a wide, reflective and fascinating range of professional development tools to work in depth in supervision.
The seven eyed model : A powerful systemic model created by Peter Hawkins and Robin Shohet which helps to build and develop an efficient and professional supervision.
Being Fully Human : A creative approach to explore in supervision what makes us human and how it resonates in the complex relationship between a coach and his client.
My approach
I welcome you in a safe and reflective space in which you can grow, explore and clarify your situations at your own rhythm. During your coaching sessions, I create an environment where you can take a step back, have time to think and be yourself, with no outside pressure. I invite you on a personal learning path which allows you to reach your objectives.